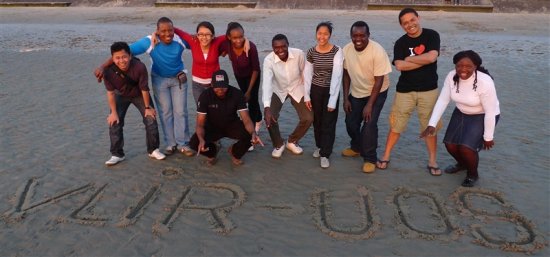 About VLIR-UOS:
funds and facilitates academic cooperation and exchange between higher education institutions in Flanders (Belgium) and those in developing countries
aims at building capacity, knowledge and experience for a sustainable development
Selection criteria:
The VLIR-UOS scholarship is particulary designed for people from developing countries with a minimum of professional experience who occupy key or strategic positions at an institution in their native country
The opportunities for knowledge application and transfer after the master student returns home are an important scholarship selection criterion
Other admission requirements refer to: age, education, motivation, language, gender, financial resources. Only students who are nationals from a country in the VLIR-UOS country list can apply. For more details on the application procedure and forms, please consult the VLIR-UOS website
Application procedure:
You will need to follow the correct and complete procedure below: 
1. Fill out this preregistration form (published in November): fill in name, date of birth, country, etc.
2. If your preregistration is accepted you will receive an e-mail from the Oceans & Lakes office to proceed  further (you can expect an answer within two weeks after you submit your preregistration).
3. In the return email from Oceans & Lakes office, you will receive a link that will redirect you to your electronic application file. Deadline to submit your online application file is February 1.
If you are selected to be on the A- or B-list of the VLIR-UOS scholarships, you must complete the VUB application. Find all info about the VUB application here.
Note: VLIR-UOS scholarship applications: Candidates may apply for only one ICP Connect scholarship application per year. Candidates cannot receive any other scholarship or grant to participate in this study programme or another programme simultaneously.
Interviews with VLIR-UOS alumni: video made by the audiovisual services of Vrije Universiteit Brussel